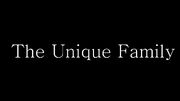 The Unique Family
is the first arc of the story that explains how a group people changed after a radiation storm that leads them together to form a family while struggling to cover their dark pasts.
Synopsis
A group of people exposed to some strange radiation that turns them into something that lead them to hide their dark paths.
While wondering what to do, the people came to terms that they have a lot in common with each other to the point of forming a family - a unique family that are supreme to others, even their own.
The family consists of three high school students, a ex-agent of an organization with his strange pet that he considers him as a friend, a survivor from a city that was flooded, and a kind dog pound employee who is gifted to speak with dogs and cats.
Chapters
Characters
Trivia
Ad blocker interference detected!
Wikia is a free-to-use site that makes money from advertising. We have a modified experience for viewers using ad blockers

Wikia is not accessible if you've made further modifications. Remove the custom ad blocker rule(s) and the page will load as expected.